Colias croceus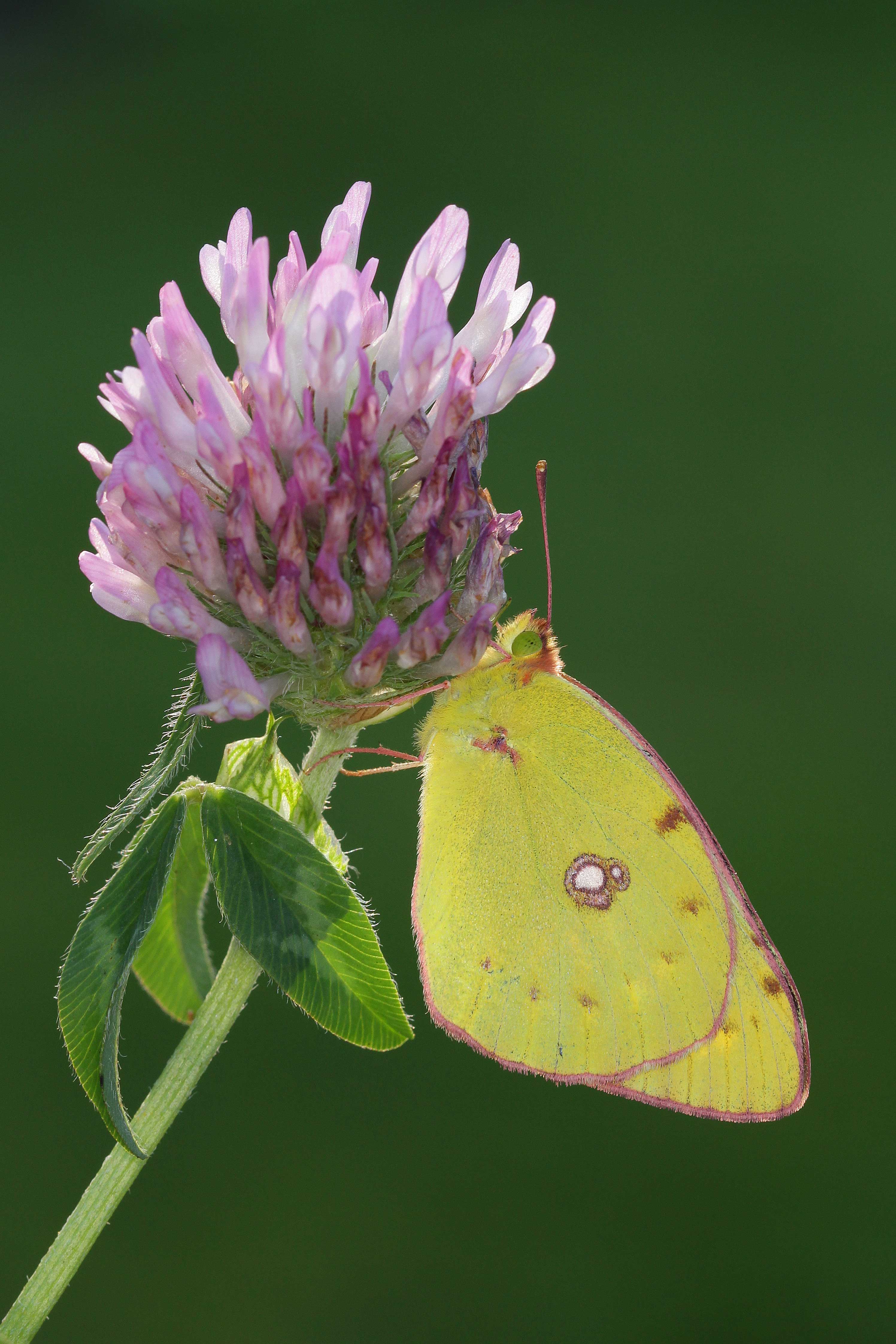 Wingspan: 57 - 62mm
Description
Deep lemon yellow wings, edged with a thin pink border. The forewing has a central black spot, the hindwing has a two white circles edged with reddish brown resembling a figure eight.
Flight Period
This migratory butterfly reaches British shore in mid-May with a peak in numbers in July. The second brood peak is larger in number and occurs in October.
Larval Food Plants
Clover
Lucerne
Trefoils
Habitat
Cliff tops, flowering downland, and clover fields
Wiltshire Status
Migrant, sometimes scarce, other years fairly numerous.
Early sightings
Earliest County record 6th April 2007
Latest county record
?December 1947