Apatura iris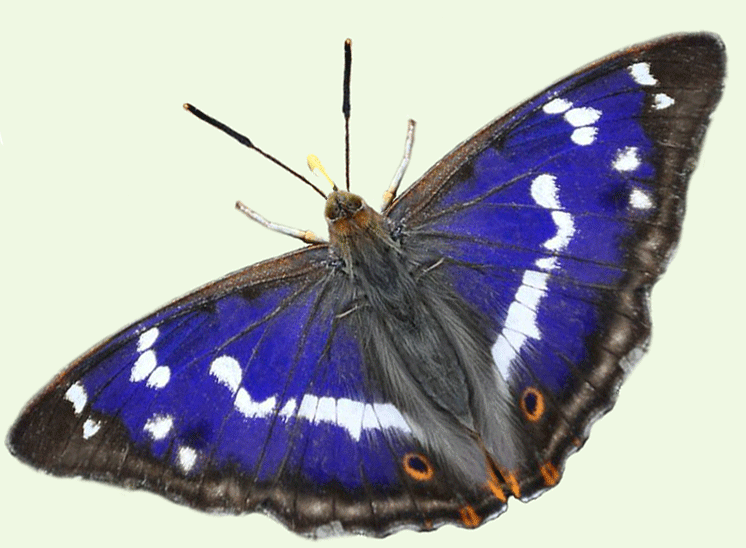 Wingspan 70-92mm
Description
This magnificent, enigmatic butterfly is one of the most sought after UK species. Its large size and purple sheen of the male is well worth any effort made to seek it. The female lacks the iridescence of the male but the white band is broader. The undersides of both sexes are a mix of browns grey orange and white.
Flight Period
The last days of June to Early August.
Larval Food plants
Goat Willow (sallow) Salix caprea,
Grey Willow (Salix cinerea)
Habitat
Large broadleaved woods and forests.
Wiltshire Status
Resident: Elusive, very local, in woodland only.
Wiltshire Sites
Savernake forest
Bentley Wood
Everleigh Ashes
Earliest Sightings
Historic: Earliest county record: 10th June 1893
Modern: Earliest county record: 23rd June 2007 & 2010
Latest county record
6th September 1956