Aglais urticae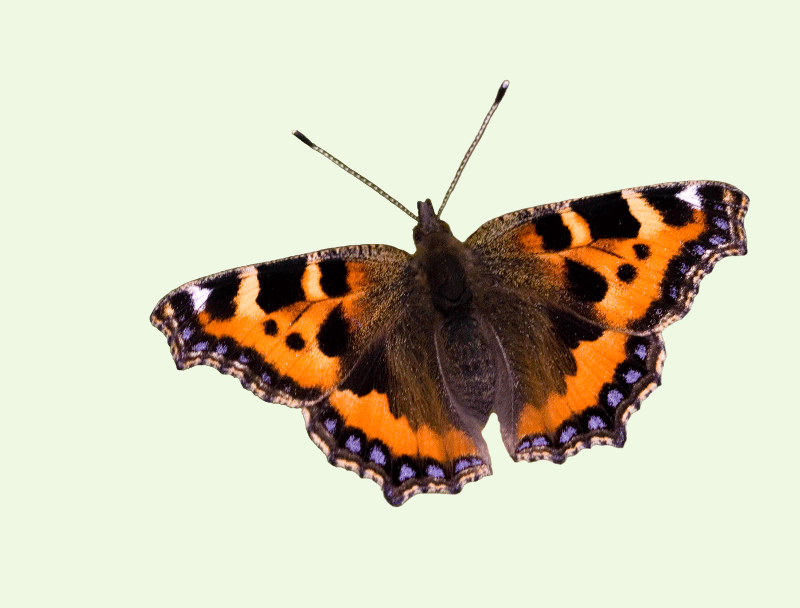 Wingspan: 50-56mm
Description

A familiar butterfly with both sexes similar. Bright orange upperwings with a dark border which contain violet blue crescents. The leading edge of the orange forewing has three dark patches which are divided by two pale yellow areas. Three small black patches are found closer to the centre of the forewing. The underwings are mainly black except for a large pale orange patch on the forewing.
Flight Period
Can be seen in any month.
Larval Food plants
Common Nettle (Urtica dioica) and small Nettle (Urtica urens)
Habitat Requirements
No specific habitat requirements apart from larval food plant.
Wiltshire Status
Recovering from scarcity, widespread.
Wiltshire Sites
Anywhere in the county
Earliest sightings
Earliest county record 1st January 2010 (Geoff Brown)
Latest county record
31st December 1970