Hipparchia semele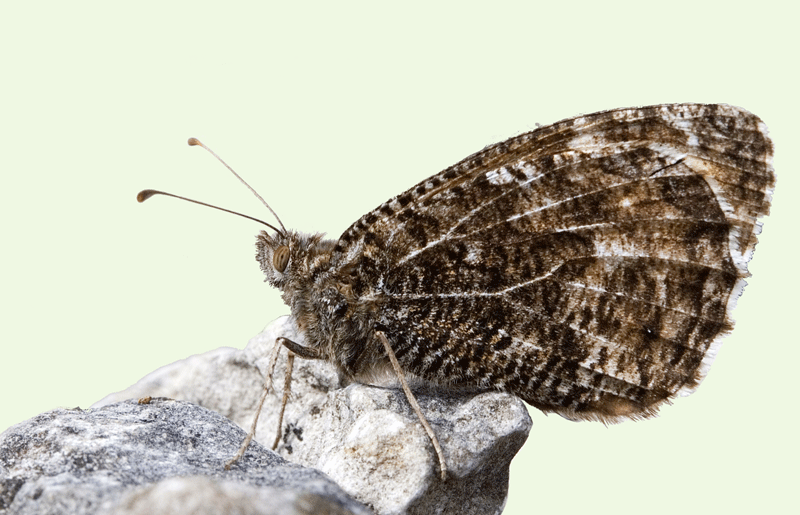 Wingspan: Male 55mm, female 60mm
Description
The cryptic camouflage of our largest brown butterfly can make the Grayling almost invisible once it has settled on bare ground or a tree trunk. This butterfly always rests with its wings closed so the upperwings are rarely observed. The underside of the hind wings are a smoky mottled brown with grey. The underside of the forewings are a mix of warm browns with white centred black eye-spot at the apex. Shortly after settling the forewing will be slid behind the hindwing hiding the eye-spot making it even less conspicuous.
Flight Period
Mid-July to early September.
Larval Food plants
Bristle Bent (Agrostis curtisii)
Early Hair-grass (Aira praecox)
Red Fescue (Festuca rubra)
Sheep's-fescue (Festuca ovina)
Tufted Hair-grass (Deschampsia cespitosa)
Habitat
Heathland, and other dry sites with sparse vegetation.
Wiltshire Status
Resident, rare and very local.
Wiltshire Sites
Enford Down DTE (C) (Normally Closed to the Public)
DTE = Defence Training Estate (Salisbury Plain)
Earliest sightings
Earliest county record 10th July 1984
Latest county record
27th September 1950