Pyronia tythonus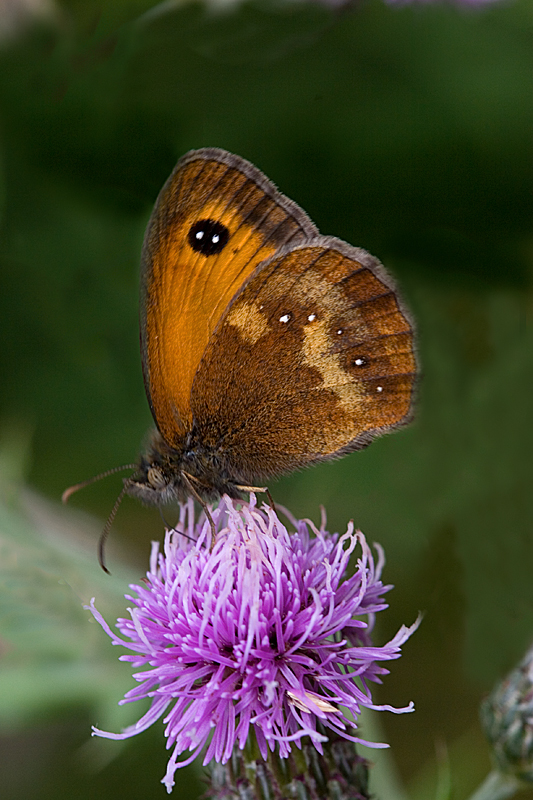 Wingspan: 40-47 mm
Description
This species, also called Hedge Brown, is most often confused with the larger Meadow Brown, but its wings have a much larger area of orange, with broad grey-brown borders, and a diagnostic eyespot with two white pupils near the tip of the forewings above and below (Meadow Brown's only has one pupil). Flits about hedges and scrub and also nearby grassland, often in very large numbers at the peak of its flight period.
Flight Period
The flight period is from early July to August, not often seen in September.
Larval Food plants
A wide range of wild grasses, eg. Bents (Agrostis spp.), Fescues (Festuca spp.), Meadow Grasses (Poa spp.), and Couch (Agropyron repens).
Habitat
Hedgerows, scrub, country lanes, woodland rides etc.
Wiltshire Status
Resident, common & widespread.
Wiltshire Sites
All over the county, even in urban areas where there are some overgrown wild places.
Earliest sightings
11th June 2011, Hazelbury Common (Alan Carpenter)
Latest county record
21st September 1986