Crambus pascuella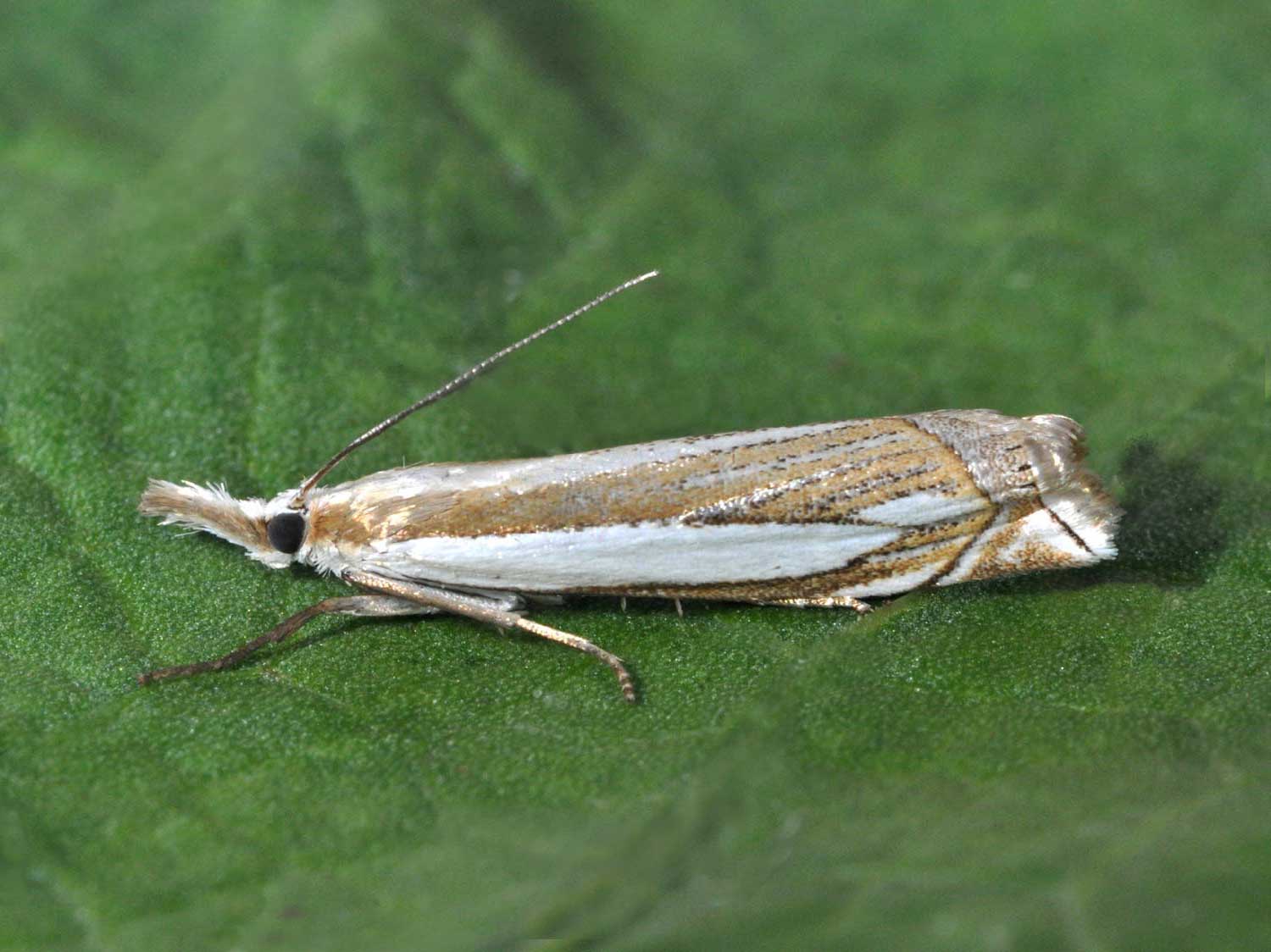 Forewing length: 17mm
Description
Crambus pascuella is a grass moth with the typical elongated shape enabling it to perch inconspicuously along a grass stem or leaf. Much more strikingly patterned than the Garden Grass Veneer, it has a broad shining white longitudinal streak along most of its forewing, but also with a similar elbowed cross line at the rear as the commoner species. Easily disturbed by day.
Flight Period
May-August
Larval Food plants
Sheep's Fescue, Deer grass.
Habitat
Grasslands, woodland rides, marshes
Status
Resident, common and widely distributed.